Girl Scout African American Precious Moments Figure Set of 4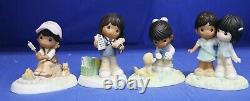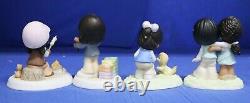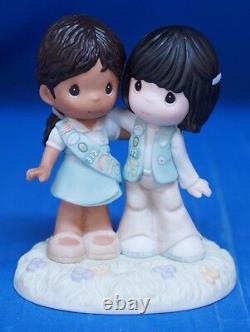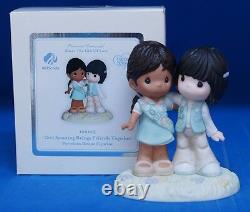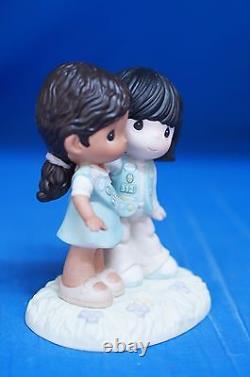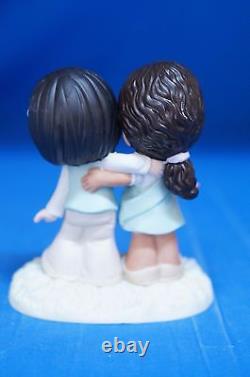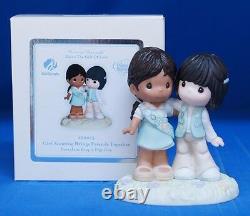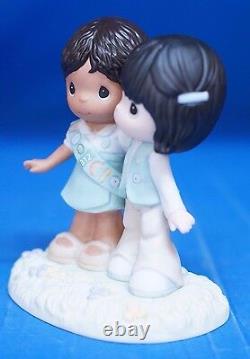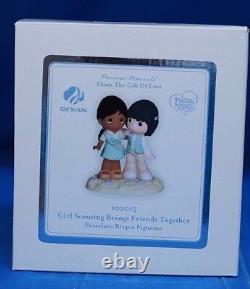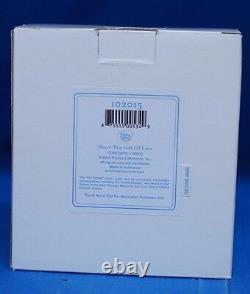 African American Girl Scout Precious Moments Figurine Set of 4. Includes one (1) each of the following Six (4) figurines. " Girl Scout Daisies Have a Sharing Heart". Girl showing her Daisies to her puppy dog. Girl Scout Volunteer We Can Always Count on You Precious Moments Figure African American 104053. " We Can Always Count on You". " Girl Scouting Brings Friends Together". An African-American or Hispanic girl and an Asian or Caucasian Girl with their arms around each other. " Girl Scout Brownies Warm the Heart". African-American Girl roasting marshmallows by the open fire. New in box, never displayed, opened only for inspection. We are an authorized Precious Moments Retailer. Are never allowed due to time & safety issues.
Hand-painted items are each unique and may contain imperfections which are common and are not considered defects. Colors may appear differently than shown in the pictures due to the lighting when photographed and the device viewed on. So we do not guarantee accuracy of colors. Pictures are representative of the item and may not be of the exact item you receive. Many items do not come in individual boxes.
The box or packaging is not specified or guaranteed to be in any specific condition as wrinkles and smears are common. Do NOT return the item to us unless we tell you to.