Precious Moments 1980s Figurines Lot Of 54 Mixed Figurines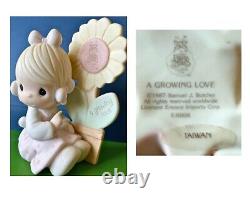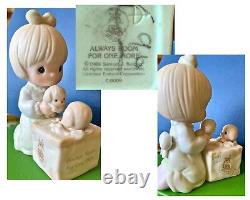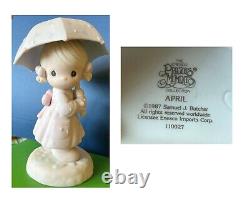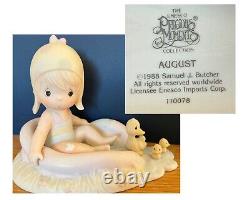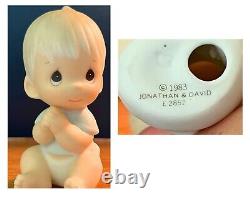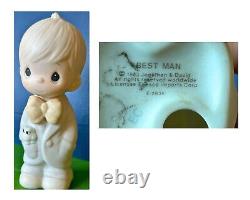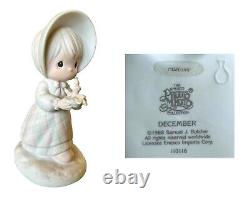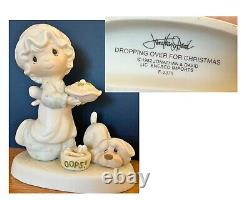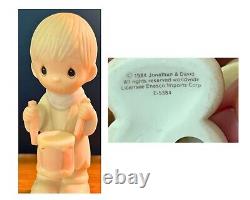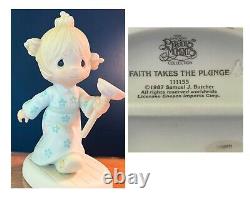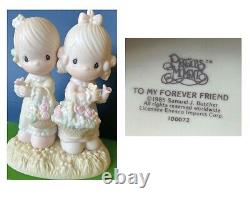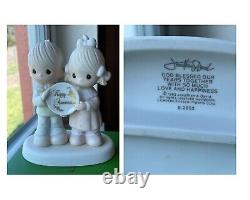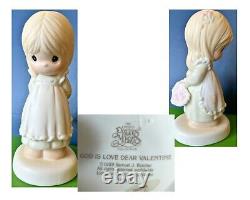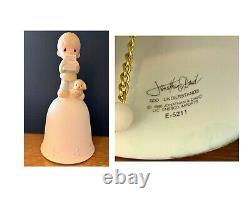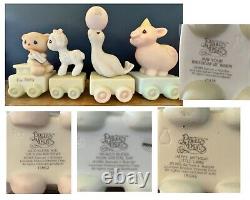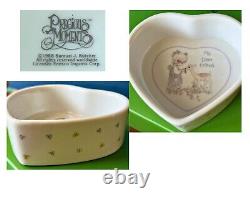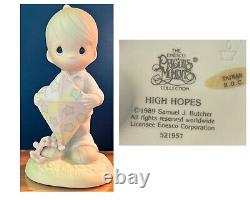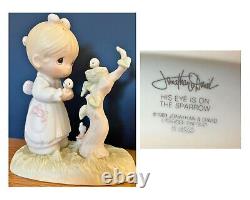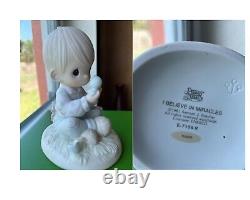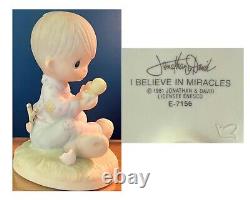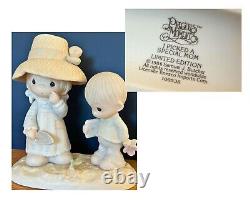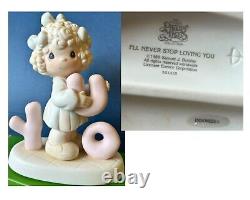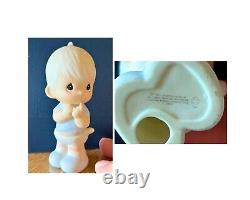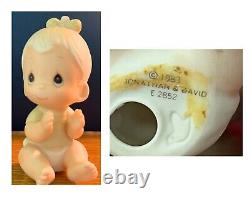 Message me if you want to see the other pictures. 1981 I Believe in Miracles.
1983 God Blessed Our Years Together. 1983 - not named (small baby boy in diaper). 1985 Happy Birthday Train (4 pieces total).
1980 God Understands - bell. 1981 There is Joy in Serving Jesus. 1982 We are God's Workmanship.
1989 Lord Help Me Stick to My Job. 1987 Lord Help Me Make the Grade. 1984 The Lord is My Shepherd. 1987 Faith Takes the Plunge. 1989 Yield Not to Temptation. 1983 - not named (small child laying on floor with feet up). 1983 - not named (baby boy sitting on floor clapping). 1983 - not named (Baby Boy in Diaper sitting on floor).
1988 Sending You Showers of Blessings. 1984 May Your Christmas Be Blessed. 1983 His Eye is on the Sparrow. 1982 Dropping Over for Christmas. 1986 I Picked a Special Mom.
1989 I'm a Precious Moments Fan - Special 1990 Limited Edition. 1989 I'll Never Stop Loving You. 1983 Touched So Many Hearts. 1986 Make Me a Blessing. 1988 Always Room for One More. 1987 Mommy I Love You (Qty 2).
1982 Praise the Lord Anyhow. 1989 God is Love Dear Valentine. 1989 The Day Has Been Made in Heaven. 1984 Seek and Ye Shall Find.