Precious Moments 222030 to Have and to Hold Bisque Porcelain Figurine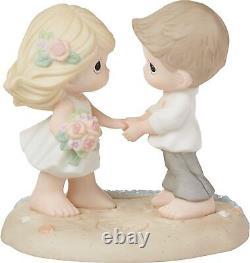 Made of high-quality bisque porcelain material. Features a loving couple on their wedding day.
Hand-painted with delicate details and vibrant colors. Depicts the bride and groom holding hands and looking into each other's eyes. Symbolizes the commitment and love shared between two people in marriage.