Precious Moments lot 50 pieces, Originals & Rare (read description for details)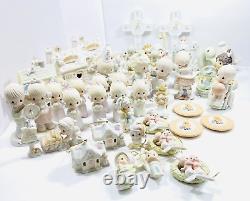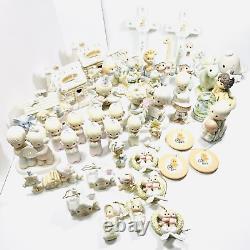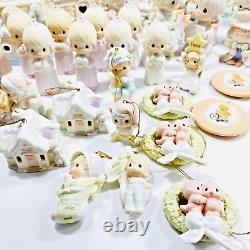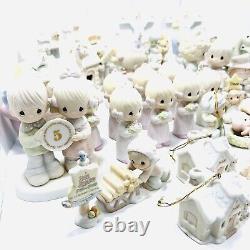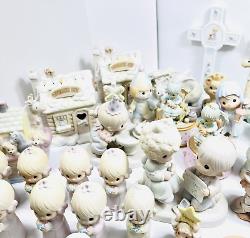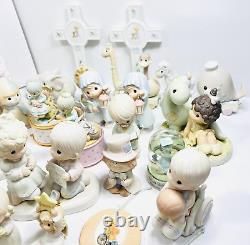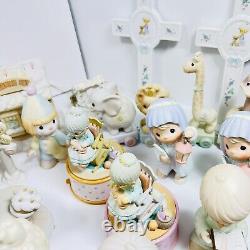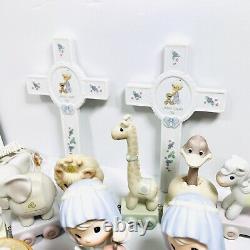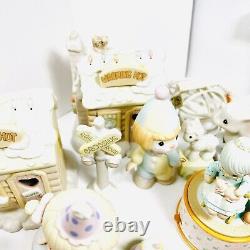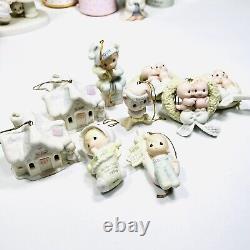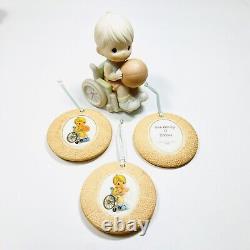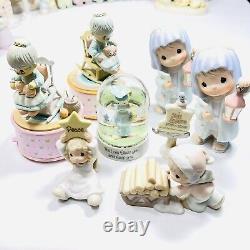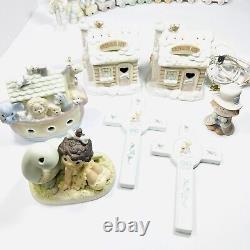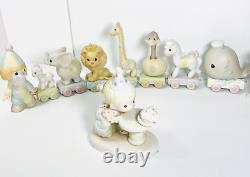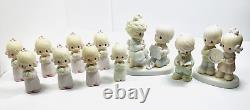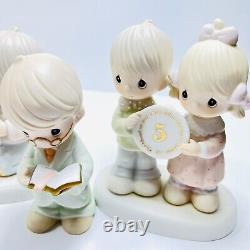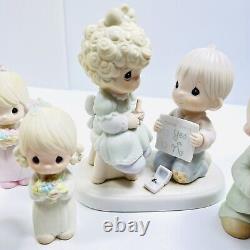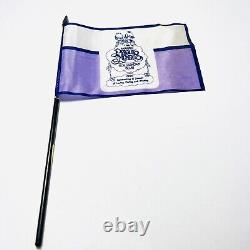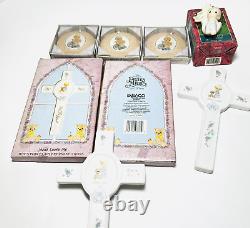 Lot of 50 Precious Moment RARE & hard to find pieces. Birthday, Wedding, Christmas, Sugar Huts and more! Great Condition (few with boxes). All Aboard the Birthday Train (not all pieces). Bless The Days of Our Youth Clown.
#1 Wishing You GRRR-Eatness (tail broken off - I have the piece broken off). #4 May Your Birthday Be Gigantic. #5 This Day Is Something to Roar About. #8 Isn't Eight Just Great. #9 Being Nine Is Just Divine. #10 May Your Birthday Be Mammoth. May Your Every Wish Come True Birthday Girl (the puppy under table is so cute).
Give Ability A Chance Ornament (qty 3) with boxes. 1996 Baby's First Christmas Girl in Stocking. 1992 Baby's First Christmas (with box). 1992 Baby's First Christmas Ornament Boy Sitting on Candy Cane. 1996 Owl Be Home for Christmas Ornament.
1995 Our First Christmas Together Wreath Ornament (qty 3). 1998 Baby's First Christmas Boy Ornament.
Sugar House Ornament (qty 2). Sugartown Christmas Donny Hauling Wood on Sled.
1996 Warming Hut (with light/plug). 1996 Warming Hut (no light/plug).
Wishing You a Perfect Choice. God Blessed Ours Years Together 5 Year Anniversary. I Now Pronounce You Husband and Wife Preacher with Bible.
Give Ability A Chance Boy. Boy in Hat, Denim with Jacket. Music Box Rocking Granny (qty 2). Jesus Loves Me Boy Cross (qty 2) with boxes.
The Light of The World Is Jesus (qty 2) (Shepherd with Lantern). Hold On to That Holiday Peace Star. The Lord Bless You and Keep You Snow Globe Boy Graduate.
1995 Noah's Ark Piggy Bank. Friends From The Very Beginning (Dino & Girl). Orders are thoroughly inspected and securely packed. Upon receiving your package, please inspect for any noticeable or concealed damage to the package(envelope or box).
Thank you for shopping and supporting our small family business!